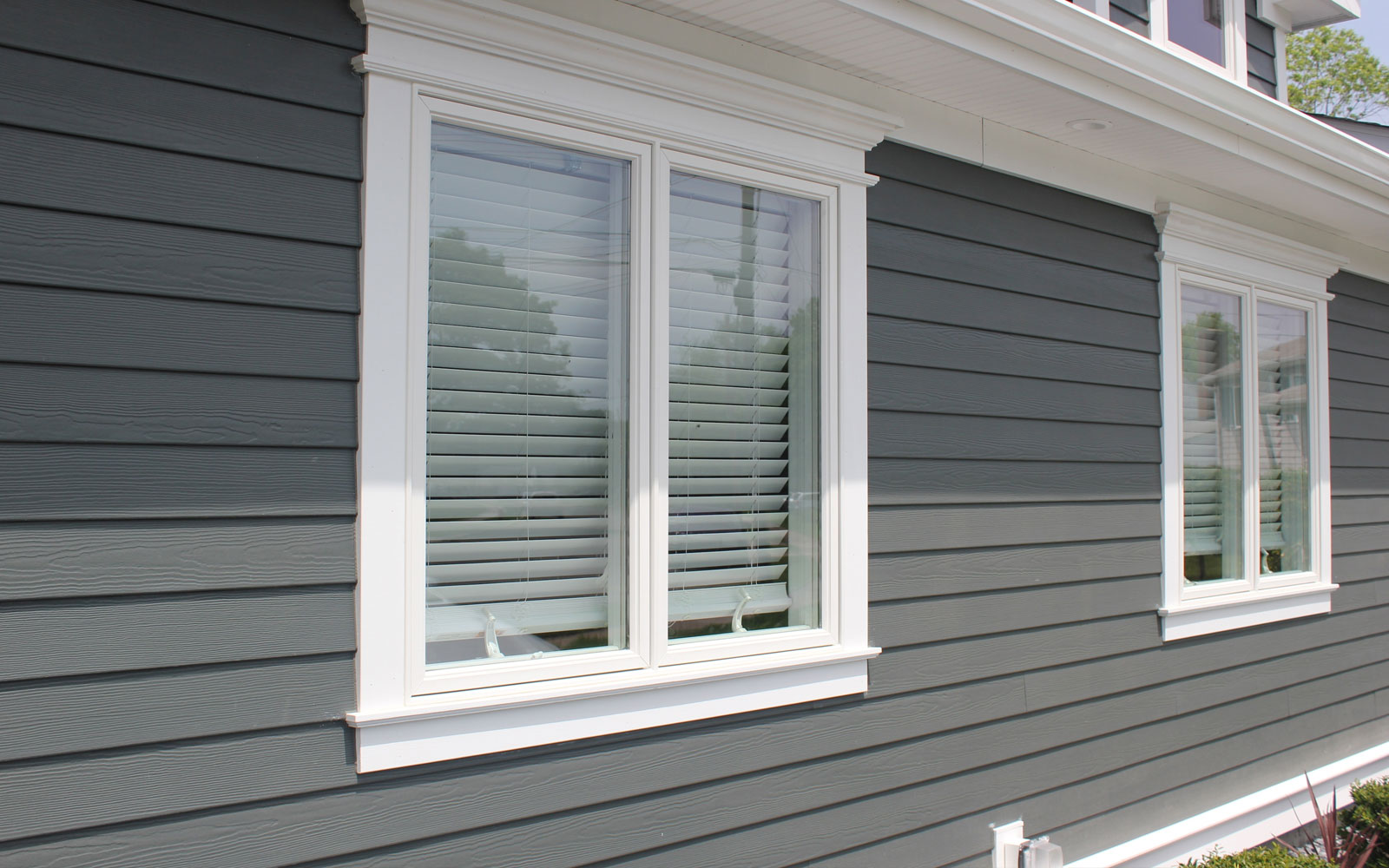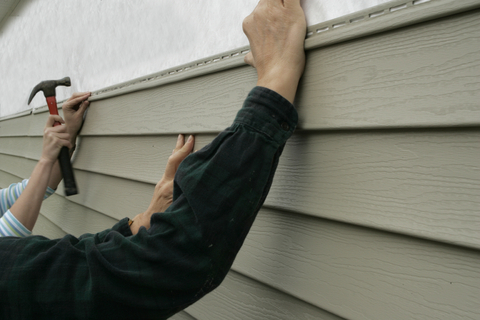 RESIDENTIAL SIDING
House siding is a terrific way to update the look of your home, thereby increasing your resale value. In addition, vinyl siding reduces your home maintenance costs and protects your house from the elements.
HBA professionals install a variety of exterior siding materials. Our customers can choose from vinyl siding, cedar shakes, clapboard, aluminum and fibercement board.
Today's siding products offer a complete line of colors, textures and profiles to fit any homes exterior decor.
Vinyl is now the number-one siding material available. Nothing beats vinyl siding, accessories and trim for sheer endurance. Vinyl is impervious to rain, cold, salt and snow and vinyl won't rot, peel, dent or show scratches, nor will it ever need painting. Cedar shakes are a rough type of wooden shingle. They are non-uniform in size and shape and give a rustic look to the exterior of the home. Shakes can be applied in a single course, where all of them are exposed to the elements or a double course in which only the top layer is exposed. Clapboard is rectangular planking applied horizontally and overlapped. Fibercement siding offer exceptional durability and weather resistance, comes in a variety of attractive styles, textures, colors and it has a Class 1 (A) Fire Rating is impervious to wood-boring insects, it will not rot and it resists damaging effects UV rays.
HBA compliments siding projects with a selection of shutters and trim coverage. Let the HBA professionals help you can choose the look that best suits your design vision.