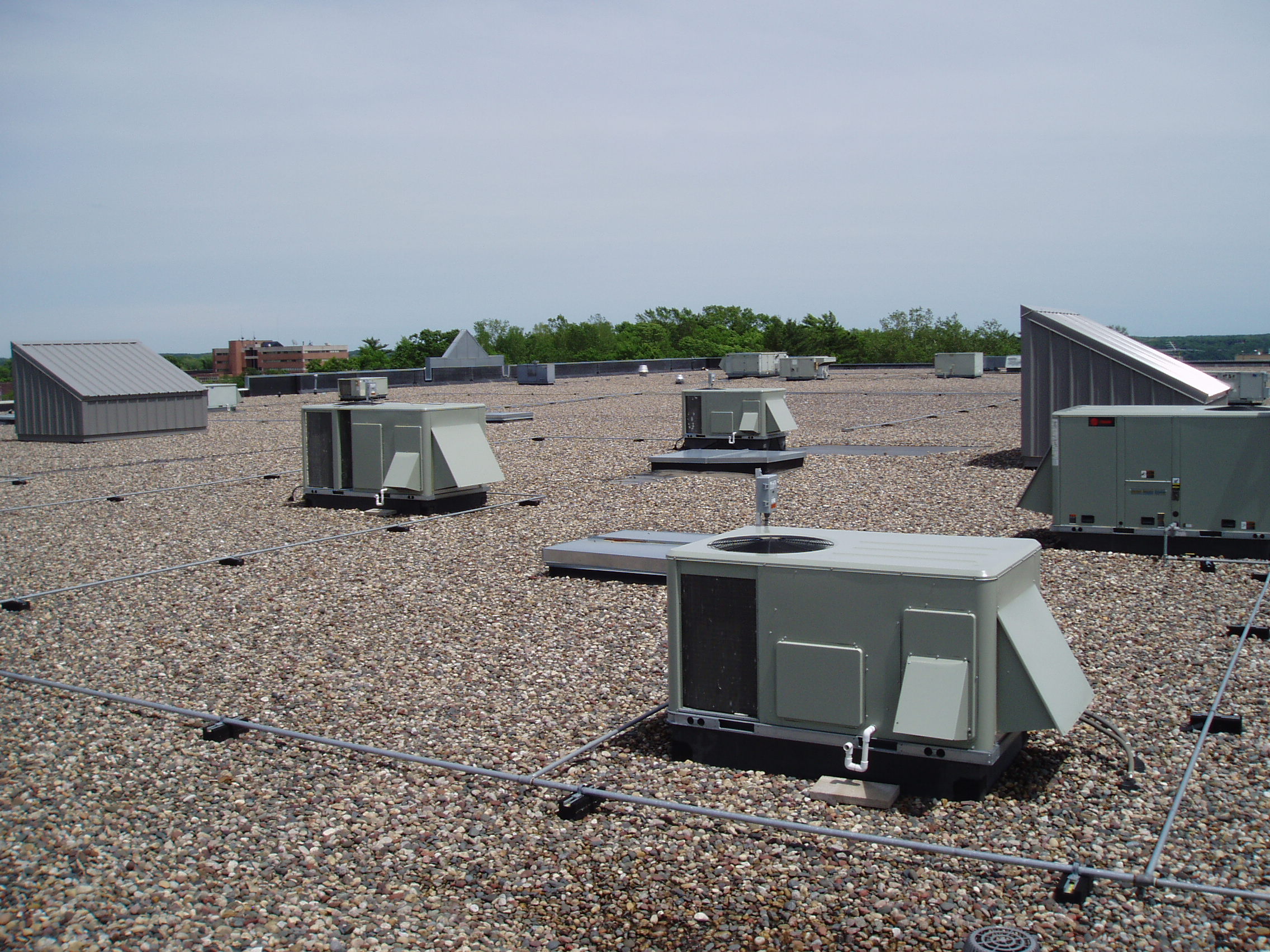 COMMERCIAL ROOFING
HBA professionals install a variety of commercial roofing systems including EPDM (Rubber) roof systems and modified Bitumen roof products.
Modified Bitumen (MB) is asphalt that has had modifiers added to it to give it plastic or rubber-like properties. One of the most common types of modifiers being used is SBS (Styrene Butadiene Styrene). A different type of modifier, by adding SBS rubber to asphalt, the asphalt's characteristics changed to those of the rubber additive. The SBS modified asphalt can be stretched up to six times its original length and it will still return to its original size when allowed to relax.
EPDM is one of the most versatile and long lasting materials ever manufactured for outdoor exposure. Most experts consider The EPDM rubber membranes can withstand temperatures in the range of -50 F to 240 F without cracking or deteriorating. EPDM rubber roofing membrane the most dependable, most cost effective and easiest to maintain roofing material on the market today.
HBA has installed fully adhered Batton-in-Seam and Ballast EPDM Systems for more than 10-years to our commercial customers. HBA is also qualified to apply SBS and modified systems to our customers, as well as flat roof coatings and maintenance.